The PIC® Solar Insect Killer Torch was invented in 2019 and is patented worldwide. It pushes the boundaries of pest control, making a huge design impact. With the efficacy of a bug zapper and the captivating glow of realistic LED flames, we delivered a solution with the look of an oil burning torch, without the hazards of one. The delicate design provides a modern look, the UV light and "flames" provide ambiance.
Complete with a dusk-til-dawn sensor, the torch charges all day in the sun and activates just as relentless bugs begin to prey. It also activates in time to create the ambiance of a fire, with no fuss. No threatening fire or dangerous smoke to inhale, plus, as soon as the insects fly inside and make contact with the zapper, they meet their fate.
Versatility, Ambiance, Efficacy.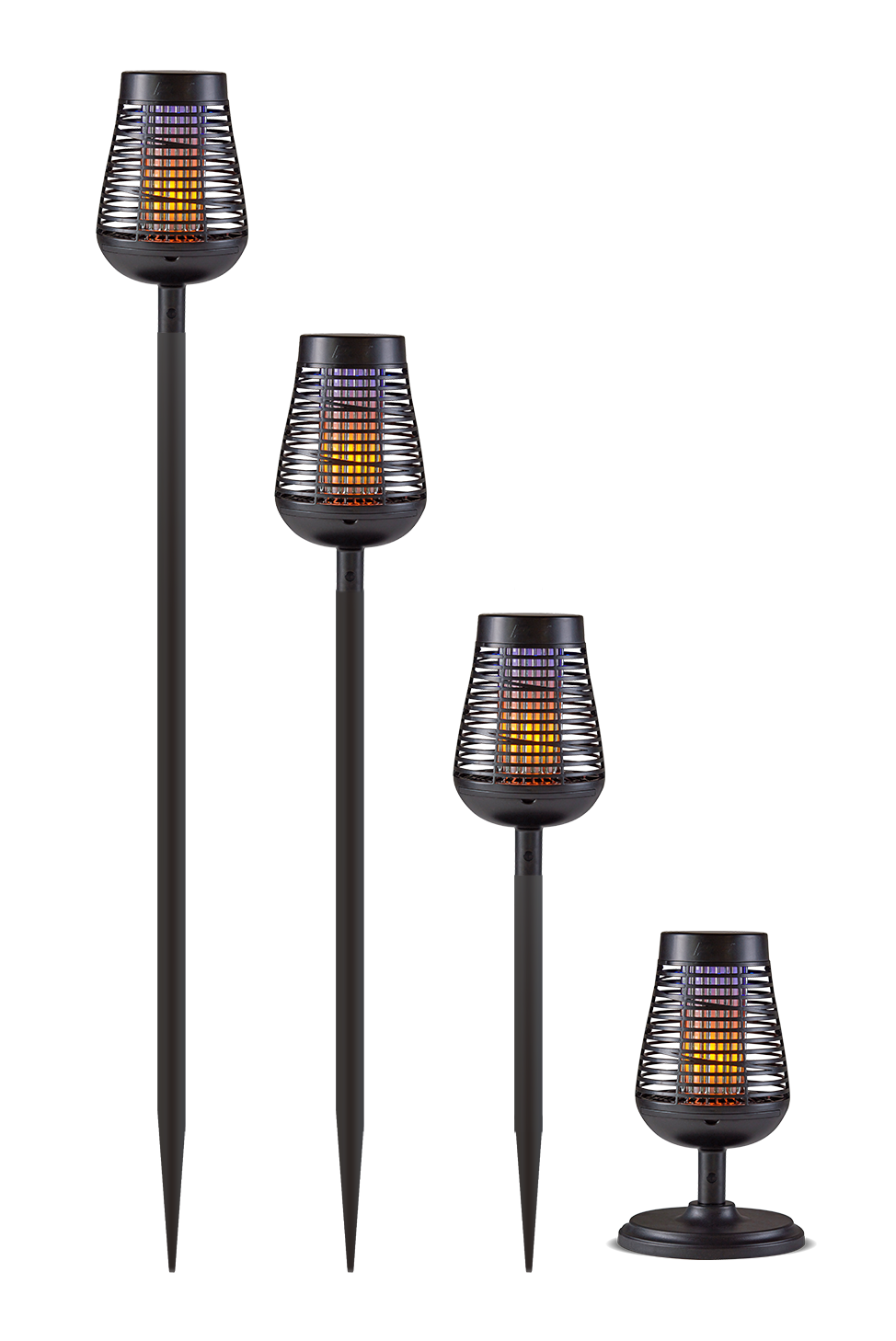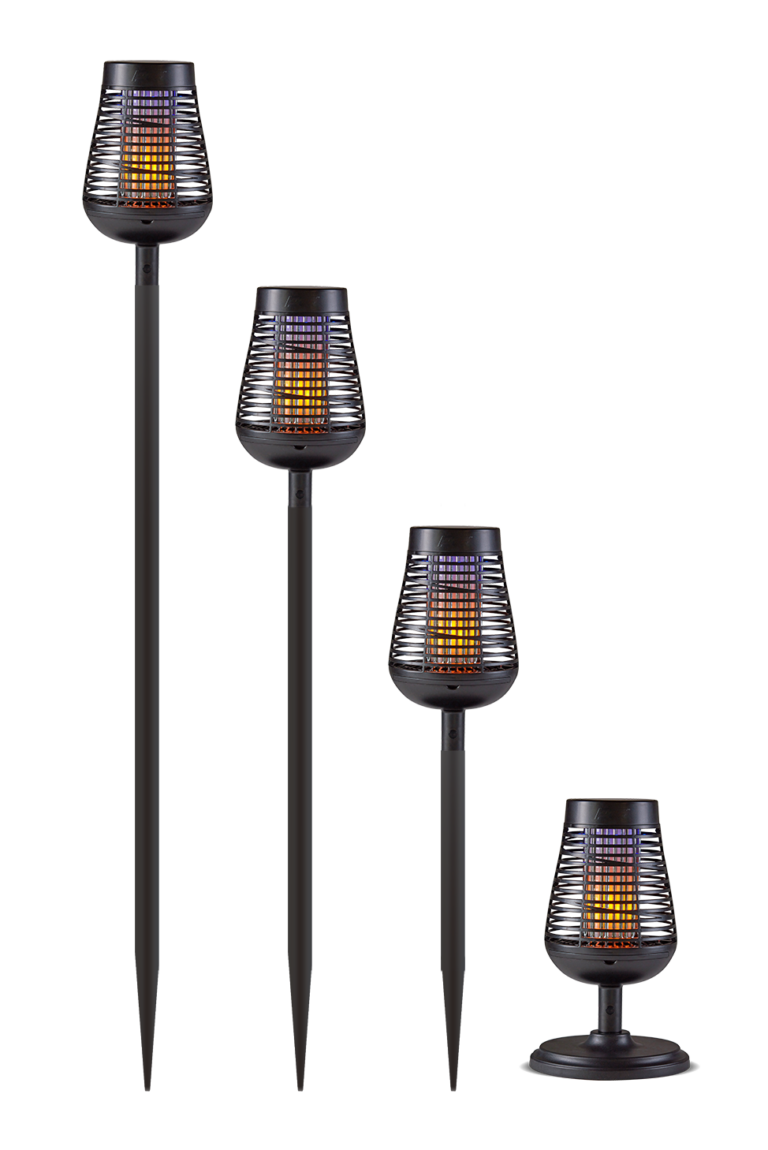 4-in-1 Design
There are technically three versions of this item out on the market:
A portable lantern with handle to hang, a metal pole with ground stake,
and our signature 4-in-1 convertible design.
Standard Torch
Garden Torch
Pathlight
Tabletop
Simply by adding or removing poles and connectors,
the torch can convert to any height, over and over again.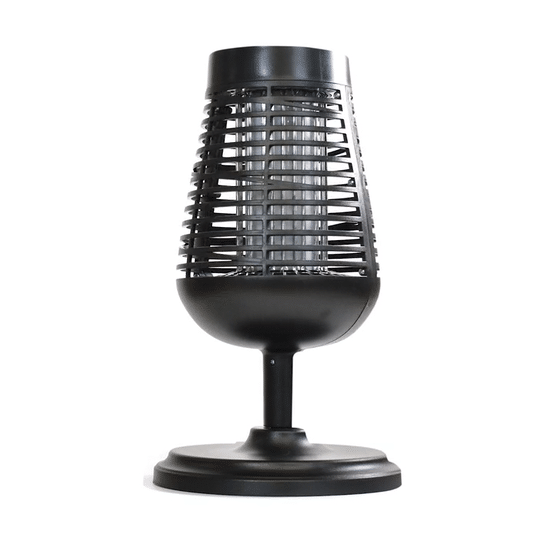 Packaging:
Project Midnight
This item and our complete line of flickering flame devices have been completely revamped. The new, black matte, sleek look better depicts the quality of the item inside. It paints a picture of exactly what it would look like having the item in your outdoor space. The messaging is clear, and color coded. The typography is modern, easy to read and elevated. We captured breathtaking, detailed night time photography. The icing on the cake is an eye-catching spot gloss effect, making the torch pop off of the background, providing a touch of a 3D effect and brilliant contrast.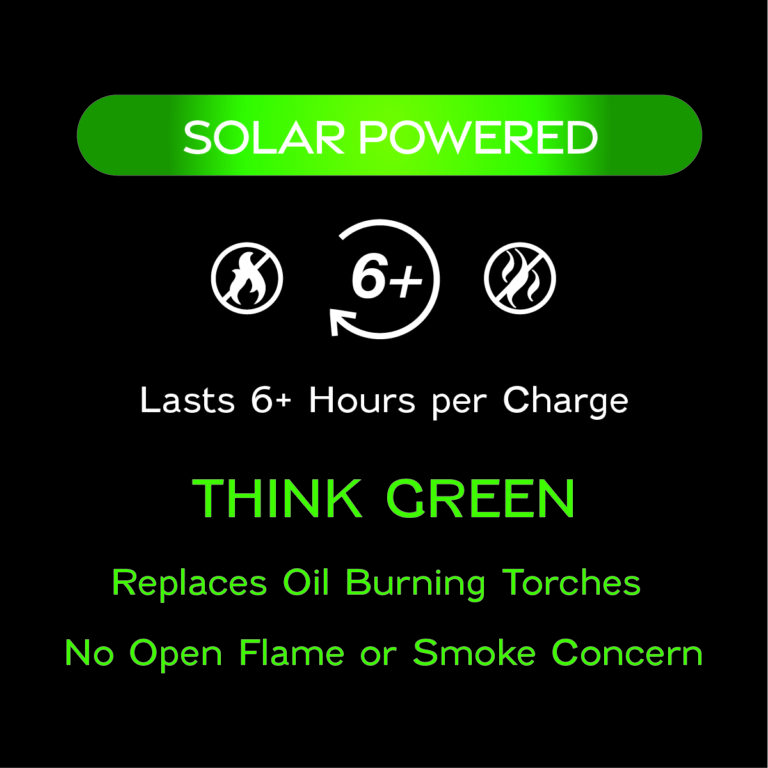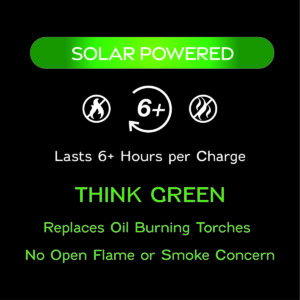 The Device:
The PIC Insect Killer Torch is equipped with solar power. It charges in direct sunlight and lasts approximately 6 hours on a full charge. The UV and Flame are composed of energy efficient LED's. The lights, along with the zapper operate on a dusk-til-dawn sensor, so it only works when it's needed. It activates every night. It's got all the ambiance of a torch, with no burning chemicals, no harmful smoke to inhale and no open flames.
Packaging Redesign:
We eliminated glossy, plastic film on the retail package.
We eliminated inner "protective" plastic bags as our device is weatherproof and durable.
We are eliminating foam and Styrofoam. We will implement recycled, molded fiber paper pulp for inner packing.
We added a water-based spot gloss finish.
We expertly designed and packed the boxes to be as compact as possible.
We designed the owner's manual to be small, and printed on recycled paper.
Click to Buy it Now from these Retailers: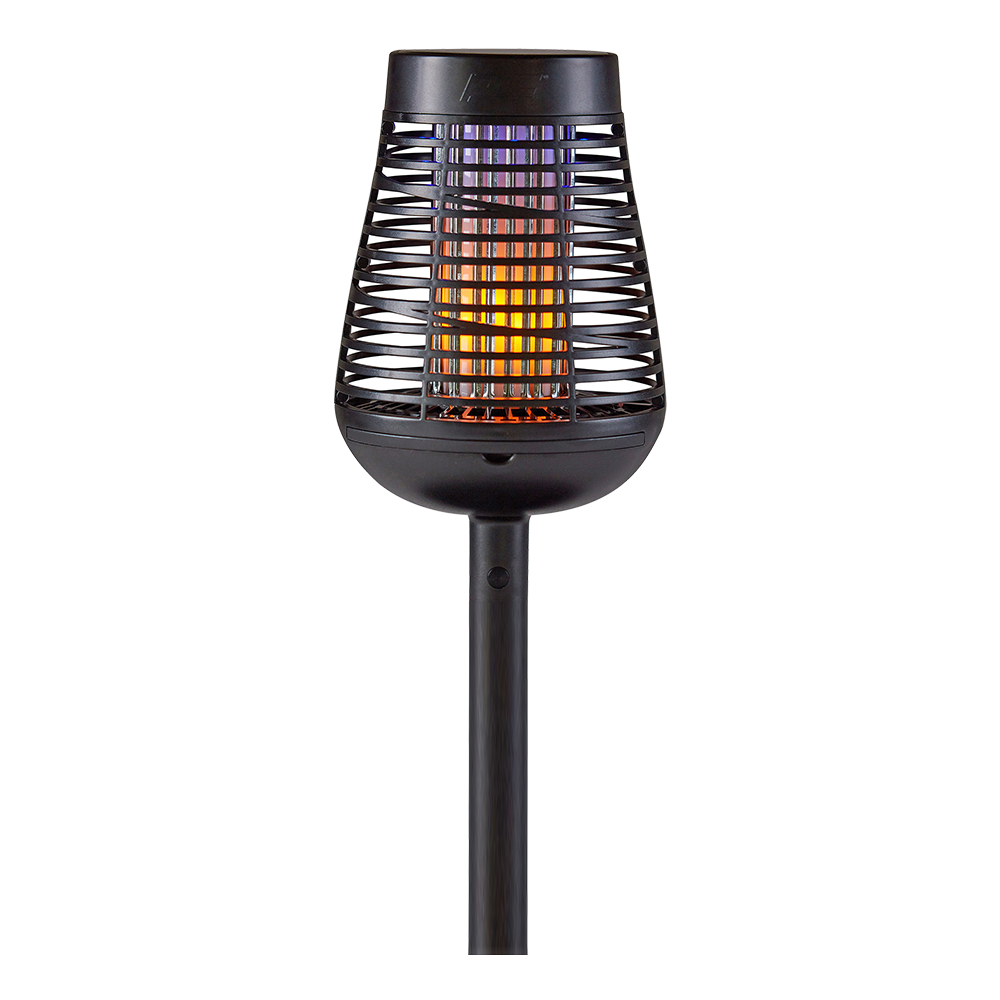 Solar charges on its own!
@BreahanaTries
I couldn't be more excited that I have a product for outdoor that will kill bugs on solar power. Everything else was plug in or battery power and used a small gas tank to run. This has been the best thing for our patio when we want to chill outside this helps us fully relax without the worry of bugs. It comes with many different heights and a table top option which I love if we're by the fire. I also love that it is weatherproof in case it rains. This is a winner in my book.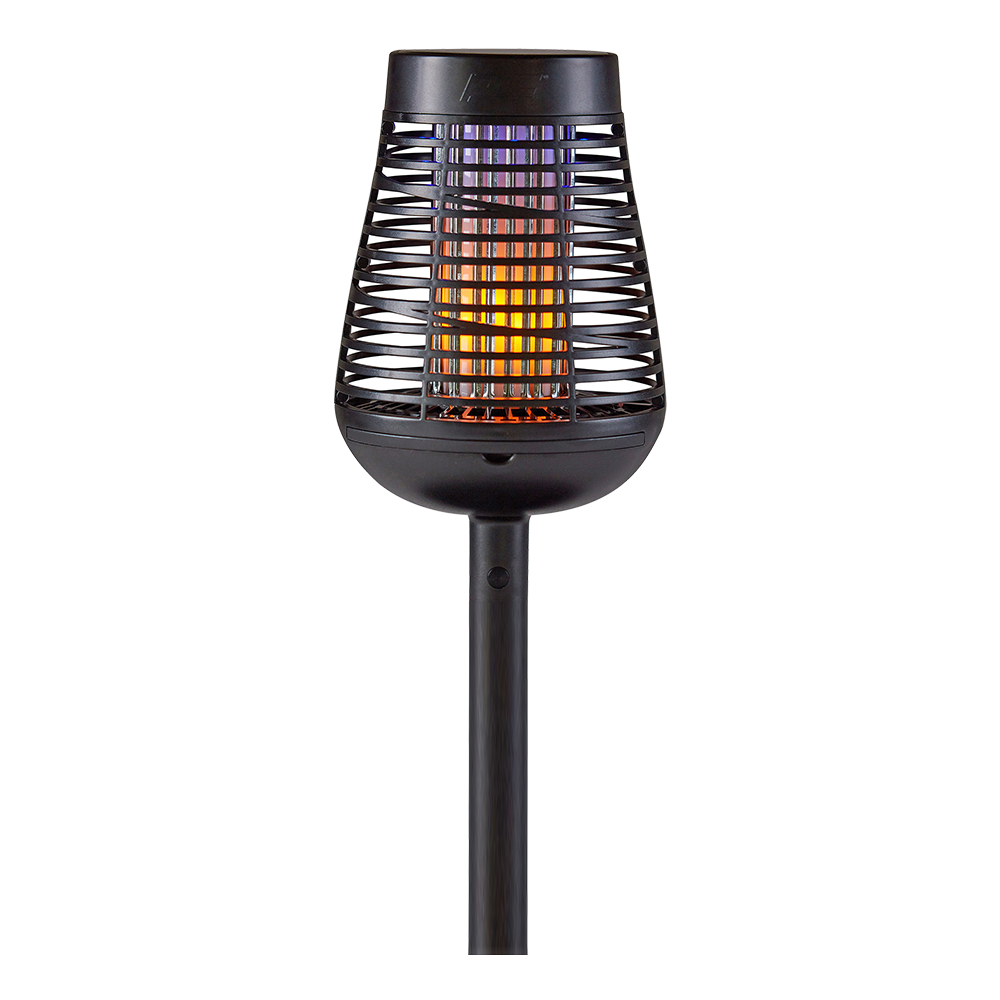 Super Nice!
@JimFLman
Works great for us especially when we do our backyard night date. The flaming LED light is super nice. Just press the little button and it'll turn ON. It's solar powered so it pretty much charged during the day time. There's a plate you can pull out for the bug that get burned/killed on the on this zapper. It also came with a stand if you like to stick it on the ground instead of a table top. This is worth to have especially if you live in FL where it's almost love bugs season!
We are proud to pioneer this category, delivering solutions From Our Family to Yours®.